Ultradyne Affiliate Program
---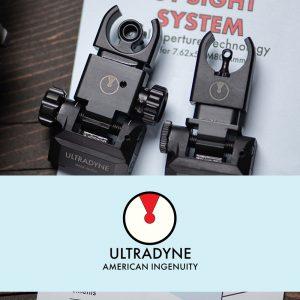 Do you have a blog or social media channel related to the firearms industry? If so, join the Ultradyne Affiliate program and earn 10% on every qualified buyer you send our way.
About Ultradyne
Ultradyne was founded with the intention to design and produce products that truly elevate the shooting experience. Whether you're looking for a muzzle device with best-in-class recoil reduction or wanting to experience true clarity with dual aperture iron sights, Ultradyne products have you covered. Manufactured with top-grade materials and engineered with scientific precision, Ultradyne holds product function and performance as the building blocks of the company ethos. Headquartered in Columbia Missouri, Ultradyne prides itself on building durable, long lasting products made in the USA, ensuring use and enjoyment for years to come.
We've partnered with AvantLink, the leader in Affiliate Marketing technology to offer you a robust set of affiliate tools free of charge, and the best support in the business. AvantLink's technology will help you maintain accurate campaign information, and work more efficiently.
Program details:
- 10% commission
- 30 Day Cookie
- Very Few Product Restrictions
- Made in the USA