The Benefits of an ARCA Rail for Rifle Shooting
Introduction
In an industry where comfort and precision are everything, the right tools are needed to perfect the craft of shooting. Achieving consistently tight groupings commonly requires additional tools to assist the shooter in this task. These tools could range from a bipod, tripod, or full-on bench rest shooting system. One common ground that could assist in the use of these accessories is the ARCA rail. In this blog post, we'll explore the benefits of an ARCA rail for rifle shooting and why it's becoming essential for those looking to take their shooting to the next level.
What is an ARCA rail?
ARCA rail was originally designed to be used as a camera mounting system. However, it has recently taken the shooting world by storm. It is a universal mounting solution that utilizes a forty-five-degree dovetail cutout that interfaces with clamping jaws to provide the ability to quickly attach, detach, and move accessories along the rail. It acts as a housing for any accessory or device that can be utilized with an ARCA clamp.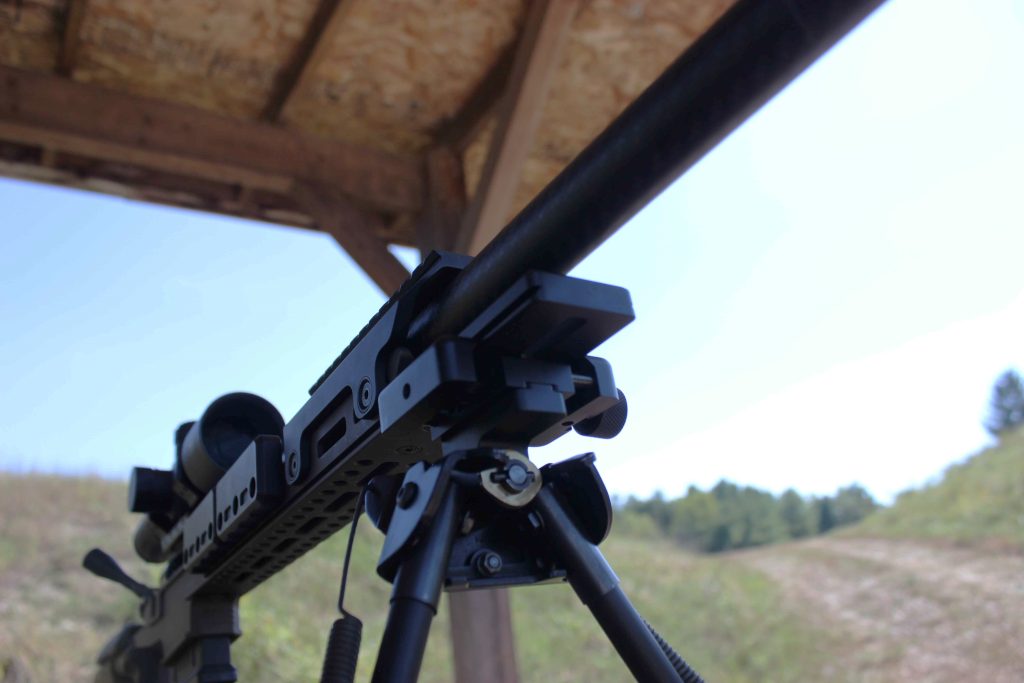 What are the benefits of an ARCA rail?
Enhanced Versatility
The ARCA rail is a versatile tool that can be utilized on various rifles by either having it integrated into the rifle forend itself, or by attaching a rail that has ARCA integrated. Its compatibility with different platforms makes it a popular choice among shooters who own multiple rifles. By using ARCA rail across your rifles, you can maintain consistency in your shooting setup and reduce the need for multiple specialized mounts.
Improved Stability
Stability is crucial in rifle shooting. The ARCA rail provides a stable and rigid platform for attaching your rifle to a tripod or other support systems. This stability helps eliminate unwanted movement by giving a wide surface area that is clamped securely. The result is a steadier aim, leading to more accurate shots.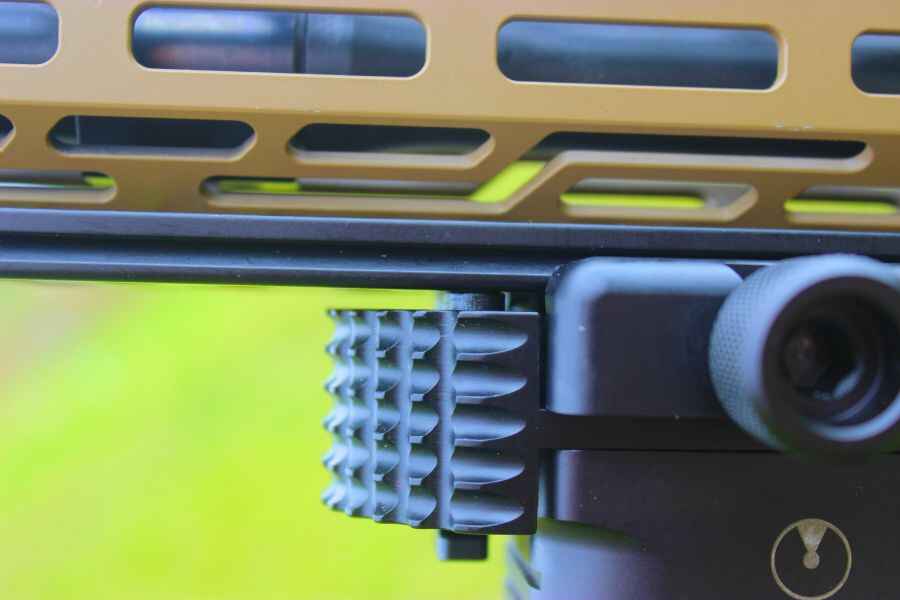 Precise Adjustment
One of the standout features of the ARCA rail is its ability to allow precise adjustments. The rail allows shooters to slide their setup forward and backward along the rail, allowing the user to balance the rifle and adjust their support position wherever is most comfortable along the forend. Accessories such as bipods or barricade stops could also be easily adjusted. This can all be done by loosening the ARCA clamp that the rail is in, and the rifle never actually needs to be removed from the clamp to adjust the positioning.
4. Customization Options
Many manufacturers offer a variety of ARCA rails with different lengths, profiles, and features. This customization allows shooters to select the rail that best suits their needs and preferences. Whether you prefer a shorter rail for a compact setup or a longer rail for increased flexibility, you can find an ARCA rail that aligns with your shooting style.
Here at Ultradyne we offer a variety of ARCA rail options. The UD Chassis has an integrated ARCA rail into the forend of the chassis. This rail could be anywhere from four inches to eleven inches long depending on the chassis option. There is also a spigot slot machined into the front of the chassis to add an additional three inches of ARCA rail if desired. Ultradyne also offers the ARCA Dynalock Rail. This rail is easily attachable to M-LOK or KeyMod, or most other forends with the help of a qualified gunsmith. This rail offers anywhere from three to twelve and a half inches of ARCA rail depending on the size option. These rails allow the user to enjoy the benefits of an ARCA rail with a couple easy installation screws.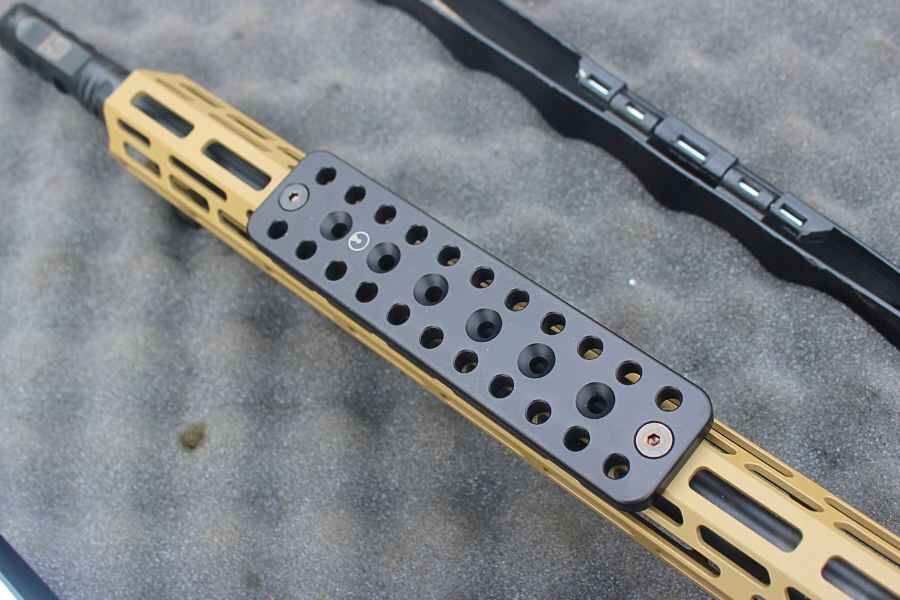 Compatibility with Accessories
The ARCA rail's popularity has led to the development of a wide range of accessories that can be easily attached to it. This includes accessories like bipods, tripods, and even ball heads. By using the rail as a universal mounting platform, shooters can take advantage of these accessories to further enhance their shooting experience.
Conclusion
In the world of precision rifle shooting, every advantage counts. The ARCA rail has emerged as a game-changing accessory that offers a plethora of benefits for shooters seeking to elevate their performance. Its versatility, stability, precise adjustment capabilities, and compatibility with accessories make it a valuable addition to any rifle setup.
Ultradyne can aid in the addition of ARCA rails through either the UD Chassis or the ARCA Dynalock Rail. As the shooting community continues to recognize the advantages of this versatile rail, it's likely to become an indispensable tool for those who demand nothing less than perfection in their shooting endeavors.